With a bit of planning, visiting the USA can be fun and done on a tight budget. There are various cost-effective travel strategies available, such as making use of reward points or miles and selecting optimal travel times to maximize your savings. However, there's a valuable tip that can be the most economical choice for your trip: using eSIM USA for traveling.
In this article, we will give you everything to know about choosing and using an eSIM in USA. Or just want a link to my recommended eSIM USA provider?
Let's dive right in!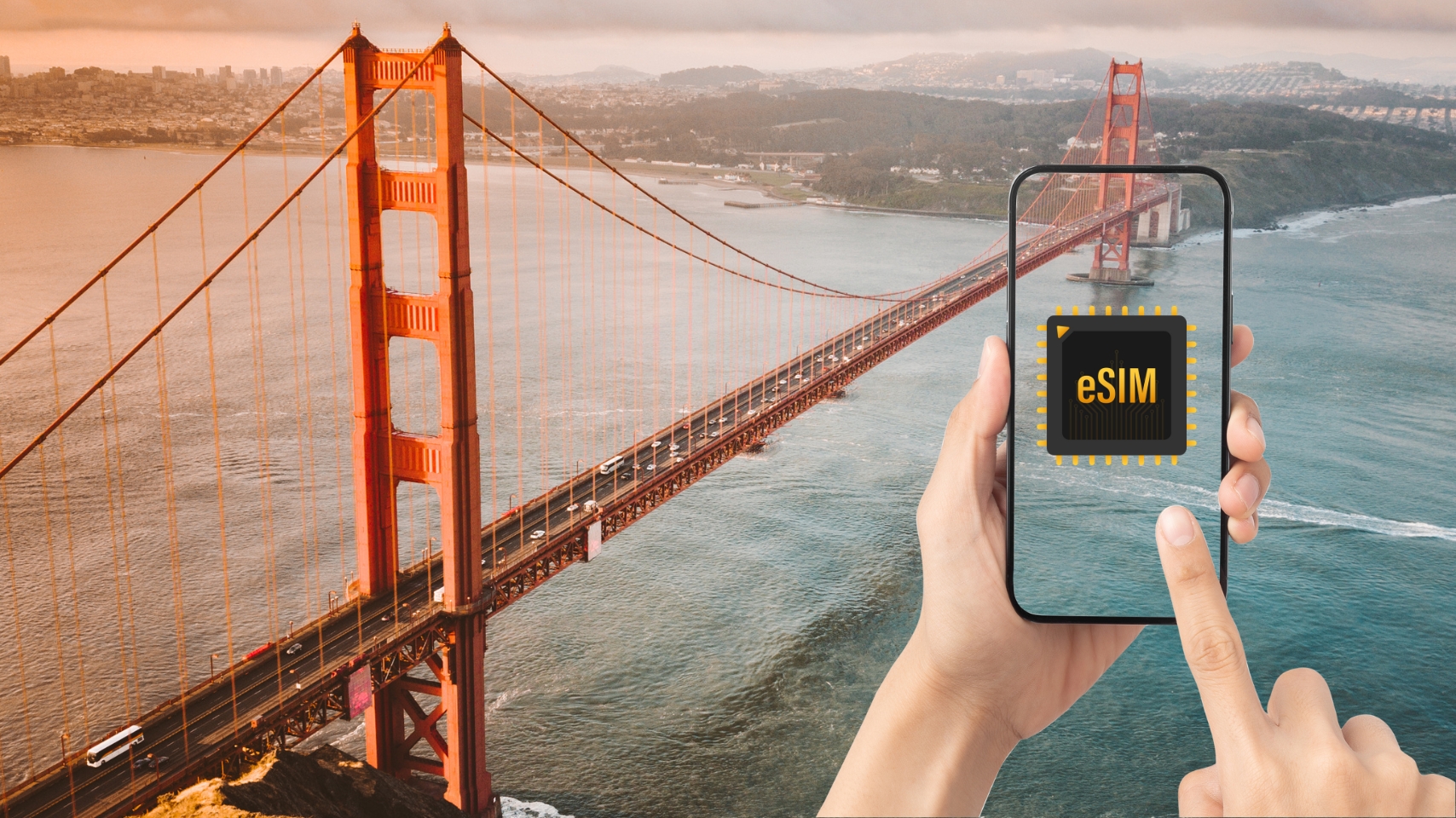 1. Understanding eSIM Compatibility in USA
1.1. Is eSIM Available in USA?
Yes, eSIM is available in the USA. Most major mobile operators, such as AT&T, T-Mobile, and Verizon, offer eSIMs. You can also buy an eSIM from a third party provider, such as Gohub.
1.2. Does your phone support eSIM?
Here's a summarised list of compatible phones from Apple, Samsung, Google, and Oppo:
iPhone: iPhone SE (2020), SE (2022), XS/XR, series iPhone 11 , series iPhone 12, series iPhone 13, series iPhone 14, series iPhone 15 (and newer)
Samsung: series Galaxy S20, series Galaxy Fold, series Galaxy Z Flip
Google: Pixel 3a (and newer)
OPPO: Find X3 Pro (and newer), Find X3 (and newer)
For more details you can check this list
The eSIM supported device list is updated every day. If in doubt, ask your phone provider or search online – "Is (phone model) esim compatible?"
2. How to Get the Best eSIM USA?
2.1. Where to buy the best eSIM USA for travel?
Pro tip: To get a good eSIM price and more suitable options, you should buy from third-party eSIM providers that offers affordable, flexible prepaid plans designed especially for tourists. The other upside is that these providers often cover multiple countries, so you don't have to waste time hunting down a new aeSIM provider when you travel to another destination.
The best options for international tourists in USA are eSIM providers like Gohub.

2.2. How much does an eSIM USA cost?
Gohub (esimgohub.com) is a reputable international travel SIM & eSIM provider that has been in business since 2018. They offer a variety of data packages for United States, as well as 24/7 support to ensure you have the best experience while traveling:
US$15.69 for 500MB/Day (valid for 10 days)

– Network Operator: AT&T, T-Mobile, Verizo
– Sharing (Hospot/Tethering,..)

US$18.19 for 5GB (valid for 15 days)
– Network Operator: AT&T, T-Mobile, Verizon
– Sharing (Hospot/Tethering,..)
Besides these two options above, Gohub also offers a variety of data packages that you can customize to suit your trip.
After those full-speed data allowances are used up, you still get unlimited access, although at 128Kbps, so you're never stuck high and dry.
2.3. Tips to Choose an eSIM USA Plan?
Firstly ask yourself often you use your phone (a light, moderate, or heavy user). Then consider how long is your duration to US. Now you've got a starting point to compare eSIM providers and plans.
Tip: Even if the sticker price looks good, don't just choose the cheapest eSIM plan. Reliability and ease of use is far more important in a travel-friendly eSIM. To ensure a smooth connection in the USA, you should choose a reputable eSIM provider.
Still unsure? If you need an eSIM recommendation, I suggest eSIM Australia by Gohub.

Conclusion
If your device is eSIM-compatible, using an eSIM can be a cost-effective solution for your travels. The process of purchasing, installing, and using them is hassle-free. We had a great experience with Gohub, and we would like to suggest them to anyone considering eSIM for future journeys.
Click here to enjoy a 20% discount on your first purchase at Gohub.